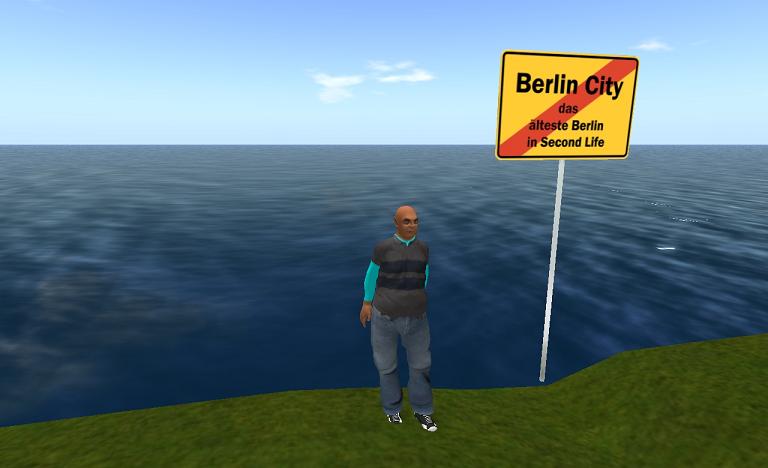 Berlin city center. The oldest Berlin in Second Life, a signpost said, which crossed its own words with a red line at the same time. How did I get here? How many Berlins are there in Second Life? And: If I could find the youngest Berlin, wouldn't it mean that I had come nearer than ever to the life which must have exist here once?



I decided to examine the town, and introduced myself to its incomparable boulevard, the Kurfürstendamm, whose beauty does not curry favor at first sight. It is a beauty which needs time to develop over hours and days until even the most obstinate observers give up and disappear. Then, if everything is empty, an old (if not the oldest!) SL-Berlin legend tells us, then church steeples and television towers rise from the gray ground, the sidewalks revive with phantoms taking a stroll, then a buzzing and grumbling lifts in the pulsating town.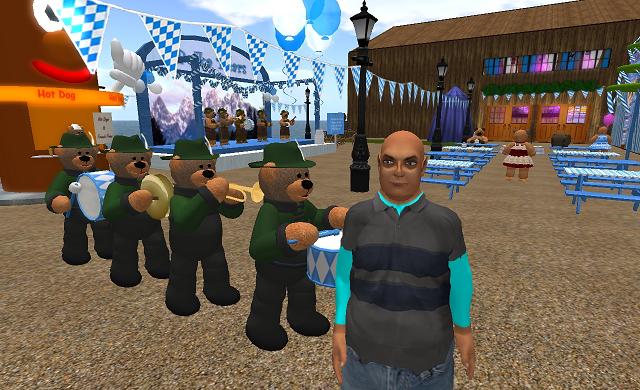 In the meantime it grumbled only from the ever-circling bears who had been left here by a devoted soul to comfort the stranger. My impressions of Berlin gradually made a whole: Bears seemed to play a central role in the mental life of the town (Did they perhaps, like cheeky wild boars, drive out the population?) Secondly: White and blue, theses were inestimably the colours of Berlin, cut into rues. White, this had to be the clouds which overflew Berlin, and blue, you saw this, lay the sea.



The empathetic archeologist in me began to understand, he started to feel the love growing to this wonderful metropolis which once it had to have been. Berlin! The oldest in Second Life and therefore certainly the example for all the others! I understood. The town and I, we were one. I understood: This was a place of full seductive possibilities and brilliant dreams. One must have sunk in there to be able to comprehend it.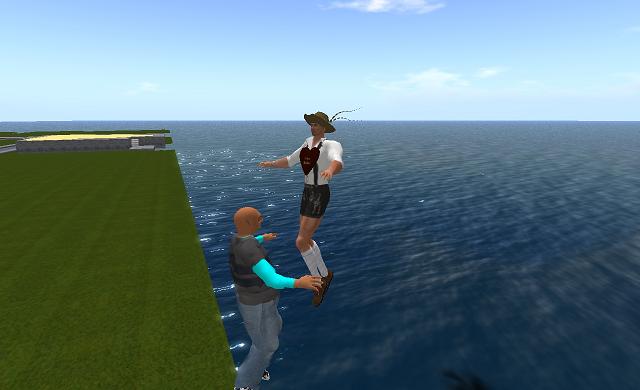 The most incomprehensible incredible thing about Berlin however: There was a real inhabitant to be admired! A real and personified Berliner like they must have flown around here once in hugs flocks. Here and there I pursued him, flew around and nudged him: One thing was clear. He could by no means be real, it was a life selfprojection into the brain of the suggestible and open-minded researcher and therefore another piece of evidence for the possibilities of empathetic archeology accounted by me. I approached it, the ghostly being, I rumbled into. And in my illusion a voice said: "Can I help you somehow?" No! Had to be the answer! Because help has never reached a lonesome researcher: The facts are his alone, only he evaluates them. Understanding is incumbent upon no other.